Four more games have been added to the Halifax Mooseheads' schedule.
The Quebec Major Junior Hockey League has already announced a home game against Charlottetown on Sunday.
Following that, two additional games at the Scotiabank Centre have been scheduled, on Saturday, March 20 and Thursday, March 25.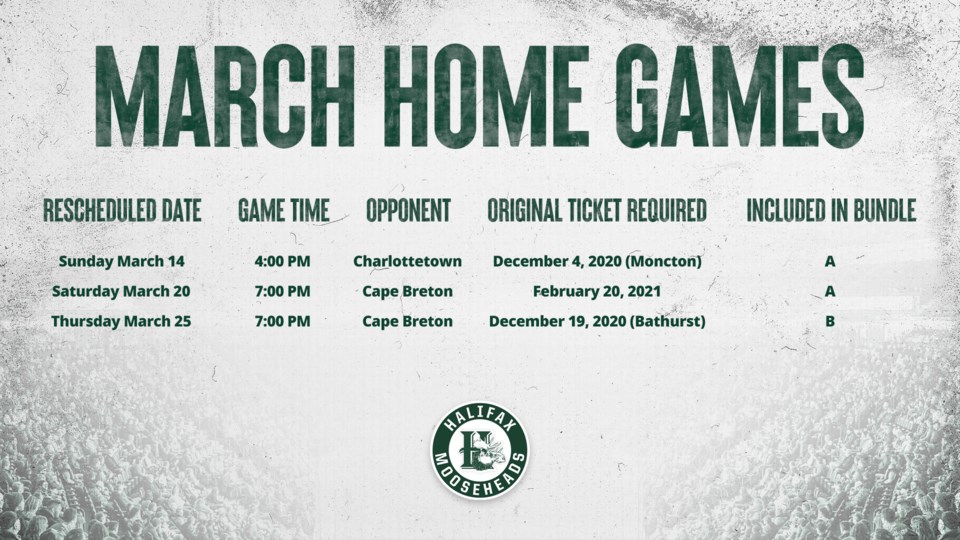 Individual tickets for March 20's game go on sale Tuesday, while the March 25 game go on sale Thursday.
The Moose also have two away games on the calendar this month. They'll play in Cape Breton on Tuesday, March 23, then in Charlottetown on Saturday, March 27.